Become one of the Future Elite Dermatologists
Bio-Cosmediq Academy is created by a new partnership between the Danish Holistic Dermatologist School, Laura Bonné and Sally Walker. Their goal is to create Scandinavia's leading Holistic Dermatologist Education.
This Holistic Dermatologist training consists of 3 semesters which, when completed awards the title Bio-Cosmediq Skin Therapist as well as the subtitles Bio-Cleanse Facialist, Bio-Active Facialist & Bio-Balance Facialist.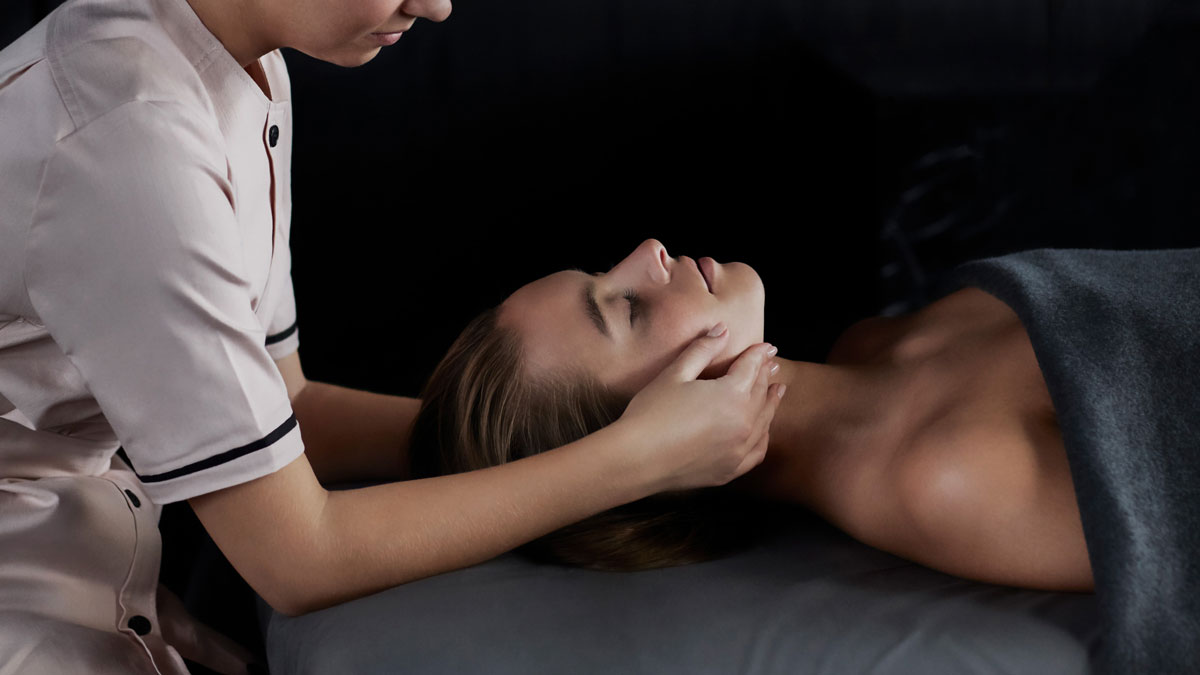 HOLISTIC, INNOVATIVE, SUSTAINABLE, RESULT-ORIENTED
At Bio-Cosmediq, we dream of a world where beauty equals health and where natural skin care equals sustainable results.
Therefore, the goal behind all our treatments is to promote skin health from within via lifestyle adjustments and from the outside through natural skin care that is both healthy for our skin and our planet.
ONLINE SELF-STUDY OR APPRENTICESHIPTRAINING
The education is flexibly structured as a part-time education taken online in your own time, allowing you to accommodate your lifestyle needs, such as family and work.
As something new, you also have the opportunity to sign up for the education as an apprenticeship at a salon, clinic or spa, that can offer you a 2-year education agreement. All you need to do is find the salon, clinic or spa you want to work at and sign up through them.
UNIQUE EDUCATIONAL STRUCTURE – 3 FLEXIBLE SEMESTERS
The unique thing about our educational structure is that each semester is a separate, skin-problem-specific program, each with its own science and treatment plans, which means you can put your newfound knowledge into practice immediatelyafter taking one semester. The order in which you take the semesters is flexible, and you can choose to build on your education immediately or gradually. The choice is yours.
1. Semester – BioCleanse Facialist
Specialty area: Problem skin, acne, oily skin, combination skin.
2. Semester – BioActive Facialist
Specialty: Better-aging, mature skin, menopausal skin
3. Semester – BioBalance Facialist
Speciality: Inflammatory skin conditions, sensitive skin, rosacea, eczema
You can also become a BioCosmediq Holistic Skin Therapist through an apprenticeship at a salon, clinic or spa.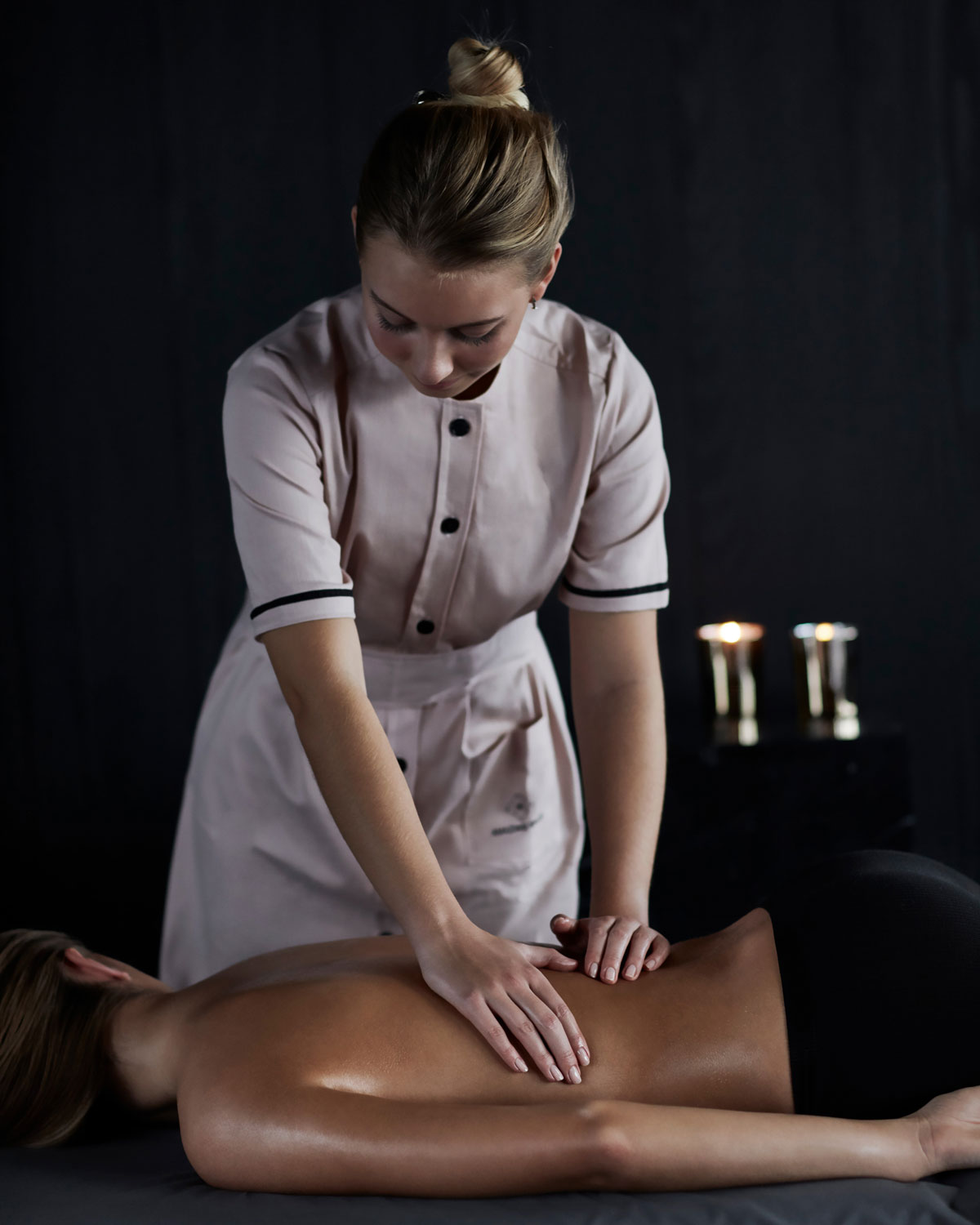 NOW YOU CAN BECOME A HOLISTIC SKIN THERAPIST IN 2 YEARS WITH APPRENTICESHIP TRAINING AT A CLINIC OR SPA OF YOUR CHOICE
In addition to our existing online academy, you can now combine our virtual teaching with a 2-year apprenticeship at a clinic or spa, which ensures the conversion of theory to practice from day 1 of your education. A perfect opportunity if you're looking be a fulltime student, dreaming of working at a leading clinic or spa and getting student pay while you work and study.
This combination ensures that you are qualified both theoretically and practically, enabling you to perform and practise innovative and professional clinic treatment programswith clients.
IN PRACTICE, IT MEANS
You study the theory at home in your own time via access to our virtual BioCosmediq academy app.
You practice the consultations and treatments every day at the clinic, combined with the clinic's other general and practical work tasks.
You are also continually supervised by BioCosmediq's skilled teachers through virtual meetings – jointly with other students in the teaching group and or individually as needed.
THE BENEFITS OF BECOMING A BIOCOSMEDIQ SKINTHERAPIST THROUGH APPRENTICESHIP TRAINING
Your work at the clinic or spa is combined with virtual teaching via our specially designed teaching app, which gives you easy access to all the foundational theory, in the form of lectures, text and videos, so you can always refresh your memory on a subject.
Via the app, you can spar with your fellow students and teachers 24/7 – and when it suits you.
You can participate in weekly live questionnaires over zoom, ensuring you completely understand the comprehensive teaching material.
As all the theory is integrated in an online self-study program, your time at the clinic is not interrupted by a school period, so both you and the clinic get the best out of your training period.
EXAMINATION
Your theoretical knowledge and practical abilities will be examined and graded by BioCosmediq's teachers.
PRACTICAL INFO AND GENERAL REQUIREMENTS
The internship hosts at the clinic / spa are required to be responsible for the apprentice's daily attendance and for creating the necessary opportunities for the apprentice to work with client treatments combined with other common service tasks such as client consultations, product guidance, sales and other practical everyday tasks.
The apprentice works at the clinic / spa for 32 hours a week. The schedule is organised by the apprentice and the internshiphost.
BioCosmediq provides all the necessary theoretical instruction the student is required to complete on an ongoing basis, as well as a starter pack with products related to treatments of the 3 semesters.
The internship host pays the apprentice a monthly salary as agreed upon with the apprentice as well as the education fee to BioCosmediq of 2,500 DKK per student per month for 24 months for the theoretical teaching, teaching materials and examination.
AGREEMENT IN 2021:
1st year 78.11 per hour / ie. 138.5 t per month = 10.882,92 DKK
2nd year 88.61 per hour / ie. 138.5 t per month = 12.272,48 DKK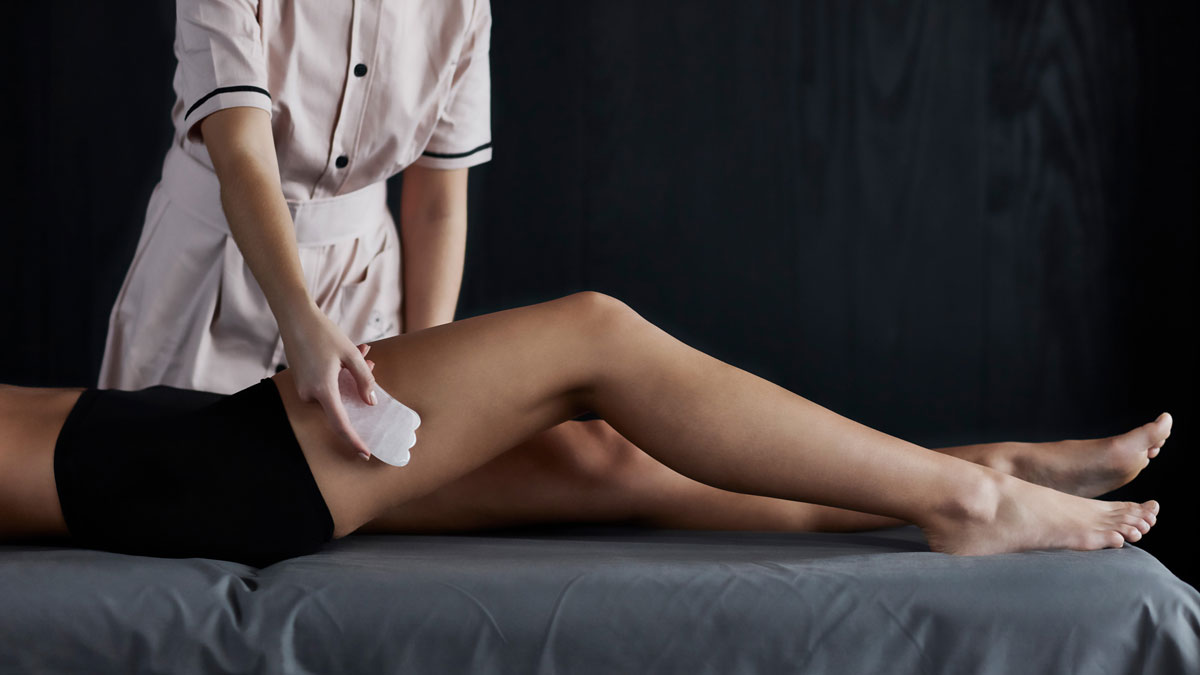 DURING THE APPRENTICESHIP, THE STUDENT MUST PRACTICE THE FOLLOWING TREATMENTS:
Facial treatment with the following 3 specialties:
Bio-cleanse facial– Cleansing / Problem skin / acne
Bio-active facial – Active skin care and lifting techniques for "better aging"
Bio-balance facial – Anti-inflammatory treatment. for sensitive skin / reactive skin and rosacea
All treatments include a comprehensive consultation, record keeping and facial treatments and additional skin nutrition and other lifestyle measures that care for the skin.
Body treatment:
Bio-Balance Body Massage – Holistic body massage with aromatherapy incl. chakra rituals. Additionally, the possibility of training in spa treatments body scrub, wrap and rituals for sauna and steam bath.
Bio-Balance Hand- & Feet treatment – Holistic hand care & manicure / Holistic foot care & pedicure.
QUESTIONS AND REGISTRATION
If you have questions about BioCosmediq Holistic Skin Therapy education, you are welcome to write to admin@holistiskhud.dk.
✔  Comprehensive education of skin structure, anatomy, physiology
✔  Understand how the various organ systems such as the nervous system, hormonal system and digestion affect oily skin types
✔  Understand the holistic approach regarding skin symptomsof oily skin
✔  Learn to how cleanse the skin inside and out
✔  Learn to provide facials specifically targeted oily, combination skin and problem skin
✔  Learn the holistic approach to problem skin and the skin condition acne
Start-up: Anytime
✔  Comprehensive knowledge of skin structure, anatomy, physiology
✔  Understand how organ systems such as the nervous system, hormonal system, lymphatic system and digestion affect aging of the skin
✔  Understand the holistic approach regarding symptoms ofskin aging
✔  Learn natural and effective "better-aging" techniques for firming, rejuvenating and lifting the skin
✔  Learn to provide facials specifically targeting aging skin and skin challenges created by aging hormone imbalances
Start-up: Anytime
✔  Comprehensive knowledge of skin structure, anatomy, physiology
✔  Understand how the organ systems such as the nervous system, hormonal system, lymphatic system and digestion affect inflammatory skin problems and sensitive skin
✔  Understand the holistic approach to sensitive skin and inflammatory skin problems
✔  Learn about internal and external anti-inflammatory facial treatments that soothe and relieve stressed skin
✔  Learn to provide facials specifically targeted sensitive and stressed skin as well as inflammatory skin challenges
Start-up: Anytime