Organic and fair trade
AMAZING SPACE is a first-class sustainable luxury product line with active and ecological extracts. AMAZING SPACE is a high-tech organic health concept consisting of deeply nourishing products for the face and the body, as well as supplements. The product line is intelligent skincare with cosmeceutical and nutraceutical effects. Some products can be used for both internal and external use.
All products are created in 100% synergy between biological, natural, clean and organic plant extracts combined with new technological research at the highest level. The results are created with both ethics and purity. All products are free of parabens, petrolatum, synthetic perfume and colourants. The products are not tested on animals. Design and packaging are aesthetically, hygienically and ethically correct. The Scents stimulates the senses and have strong aromatherapeutic effect for both body and mind.
All products are formulated without the use of parabens, synthetic colors, synthetic fragrances and petrolatum. The products comply with EU and Danish law, and our nutriceuticals (oil infusions and vitamins) are approved in Denmark for internal use and benefits.
Natural and ecological certified ingredients have been specially selected, since the quality of plant ingredients and harvest conditions has a great variation similar to wine production. Experience an exotic universe of flowers, plants and fruits harvested around the world, depending on season and where the quality is highest. Our products count more than 120 different vital ingredients. Some of our key ingredients is the Inca Inchi oil from Peru, organic minerals and antioxidants from brown algae, organic hex peptides from walnut and natural fruit acids from organic Salix trees.
The scents used in our product line consists of natural essential oils of lavender, jasmine, orange blossom, ylang-ylang, lime, grapefruit, rosewood, sandalwood, rose geranium, cedar, mint, etc., all with aromatic effect and enriches the products the perfect, pure, natural and stimulating scents. In addition, the precious essential oils provide superior therapeutic effects, which have been known in ancient herbal medicine, used for millenniums.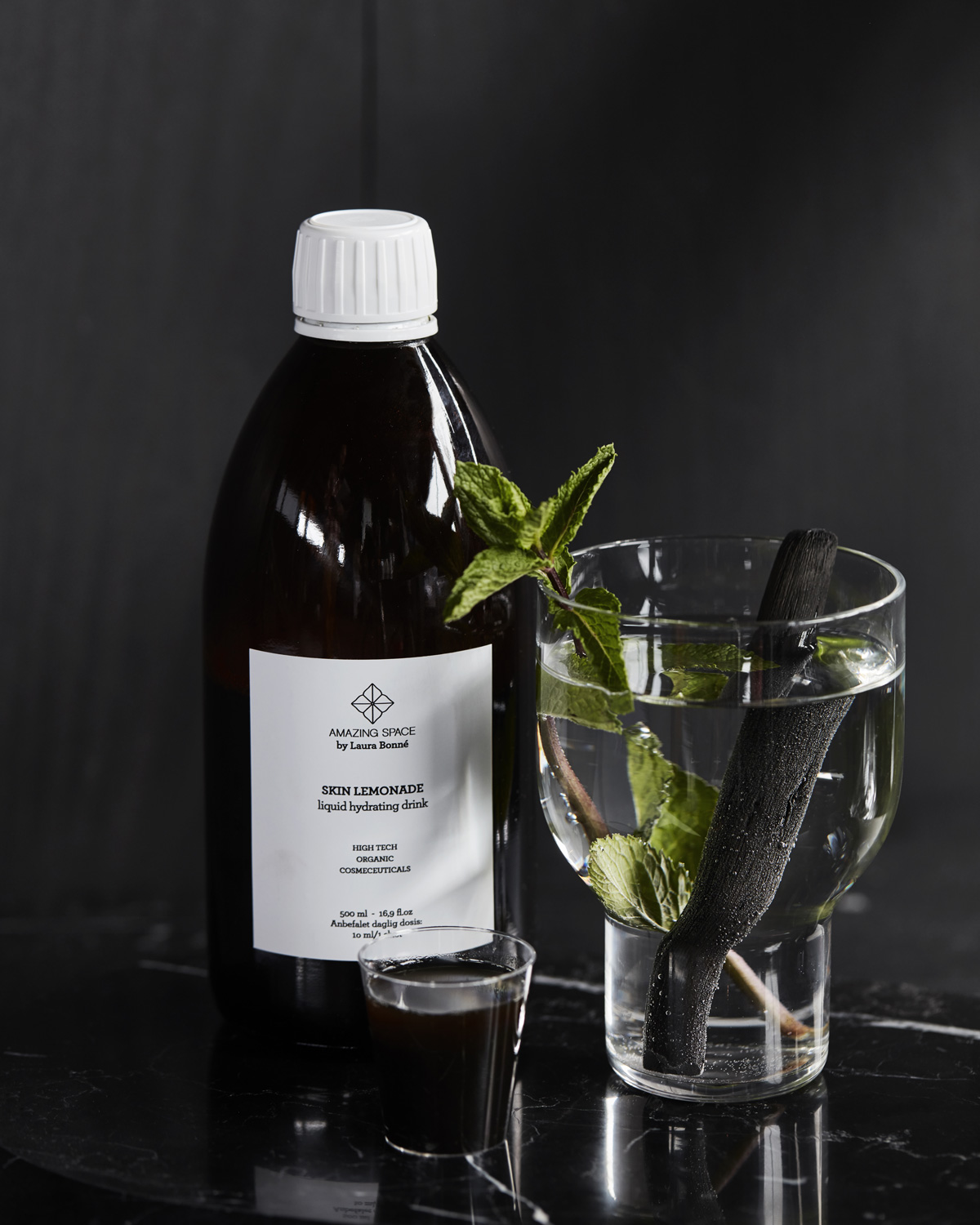 ECO-Certified Ingredients
The Eco-certified ingredients are specially selected and the products comply with the standard for organic cosmetics*, each product consists of minimun 95% biological and natural plant extracts, and specially certified organic ingredients, varying with a content of 10-100% of the finished product (water is not included).
Natural, biological, and plant-based ingredients (minimum 95%)
Organically grown ingredients (varying with a content of 10-100%)
No parabens
No petrolatum (petroleum, mineral oil)
No synthetic dyes/colours
No synthetic alcohol
No synthetic fragrances
No nano-particles
Not tested on animals
NATURE SUPPLIES AMAZING SPACE
Our skin care product line is developed from the main ingredient Inca Inchi oil. It is extracted from the plant Plukenetia Volubilis, which grows wild in the Amazon rain forest in Peru. The plant blooms after 5 months and bring fruit with the amazing nuclei's after 8 months. The dark brown oval nuclei, which are up to 2 cm in diameter, is the largest plant source of the omega fatty acids, which are essential for human existence. Contains omega-3 (alpha-linoleic), Omega 6 (linoleic), Omega 7 (palmitholeic), Omega 9 (oleic), antioxidants, protein and is rich in iodine and A and E vitamin. The Inca Inchi oil is free of fragrance and has a nearly imperceptible nutty flavor.
Fish oil also contains essential omega fatty acids, but when the fish are becoming naturally scarce due to protecting catch restrictions, Peru has decided to harvest and benefit from the Inca Inchi plant's unique omega potential. There has been created three areas where the plant is harvested and replanted in the FAIR TRADE project called OMEGA. The treasures Inca Inchi oil is produced directly at the harvest areas, so it's possible to cold press the oil immediately afterwards.
An exotic organic plant ingredient with essential omega fatty acids is an absolute delicacy for the skin. Used in our skin care the oil restores the skin's natural barrier and elasticity, plays a major role in the healing process and keeps the skin's natural moisture level very high.
The above described Inca Inchi oil is one example of an ingredient in our AMAZING SPACE series. During each product description are mentioned some of the natural and vital sources of the formulas. See our product packaging for specific ingredient list.
Our product line is formulated as natural products with excellent active ingredients for professional treatments with aromatherapy (treatment with essential oils), phototherapy (treatment with plant extracts) and aromacology (natural fragrance effect).
Hightech Organic
Amazing Space is a total spa concept of beauty products and beauty treatments consisting of natural, biological and organic extracts from the plant kingdom. The ingredients are all specific selected and controlled for the highest quality and benefits. Newest technology together with natural, biological and organic ingredients, form the basis of these unique skin care products and provides outstanding results.