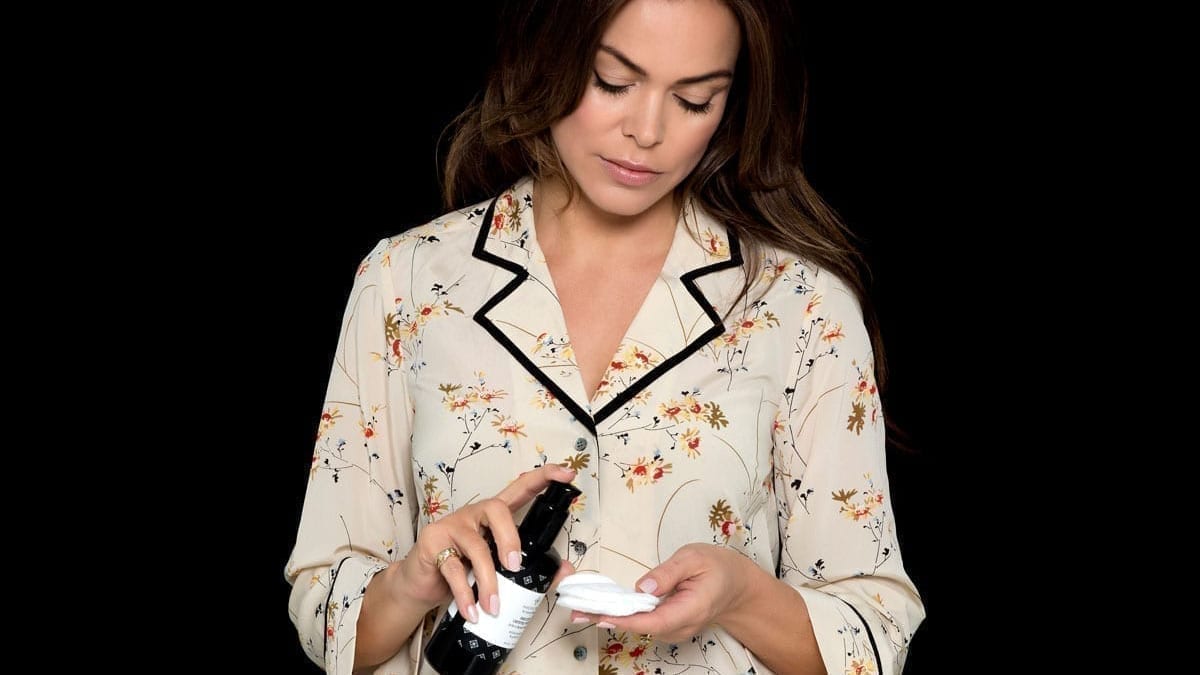 Life-Giving & Useful Spa Advices
Owner and developer of Amazing Space Laura Bonné shares some of her most precious beauty secrets for you to try.
Try a Cosmofusion to energise your skin with vitamins and nutrients: Mix one kiwi fruit, one mango and some pineapple pieces in a blender together with freshly squeezed orange juice and ice cubes. Add 2 tablespoons of Oil Infusion from Amazing Space as an extra nutritional delicacy for the skin – choose from apricot, avocado or grape seed. Find more beauty recipies in the book Skønheds-ritualer (Beauty Rituals) by Laura Bonné.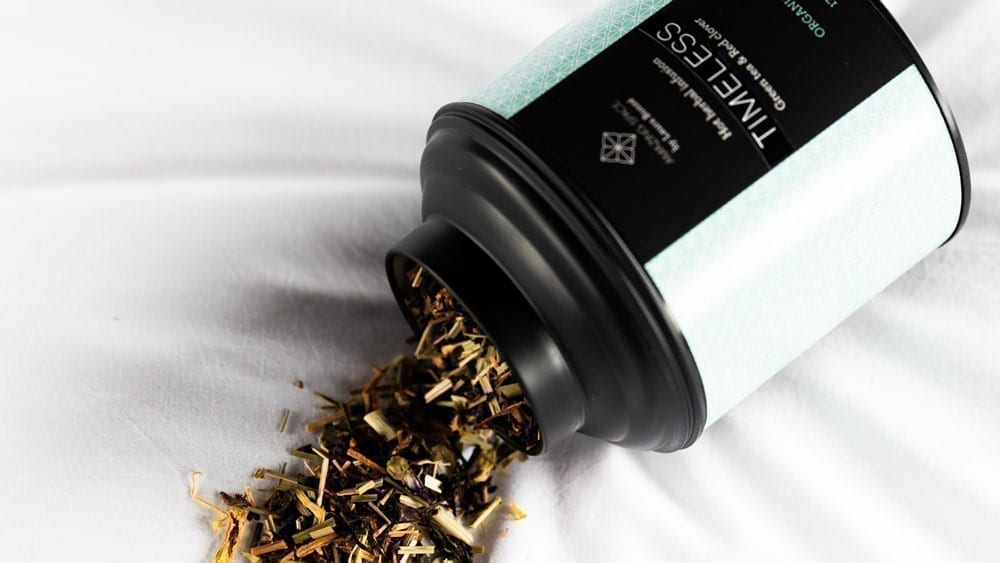 Drink green tea daily to counteract the ageing process and cleanse the body internally with antioxidants. If you don't like the taste of green tea, try mixing it together with a little exotic mango tea or a vanilla pod. A skin tonic can be made using green tea by pouring the cooled tea into a spray bottle and spritzing as a toner to tighten pores and hydrate the skin. Try D-Age tea from Amazing Space with green tea, sea buckthorn, lemongrass and rejuvenating phytohormones from wild yam extract.
Drink fresh watermelon juice blended with the flesh and seeds of watermelon. The seeds are rich in protein, zinc, selenium, vitamin E and essential fats. Drink a large glass with breakfast and again with lunch.
Power Diet – blend 3 organic carrots, 2 tomatoes, 1 bunch of watercress, 100g tofu with half a cup of rice milk or soya milk. Enjoy as a cold soup or warmed up, serve with a couple of rice cakes on the side.
Green Diet – set a fixed day each week where you only consume fruit and vegetables – your body will be filled with energy. Read the book Beauty Foods to find more inspiration on a healthy lifestyle.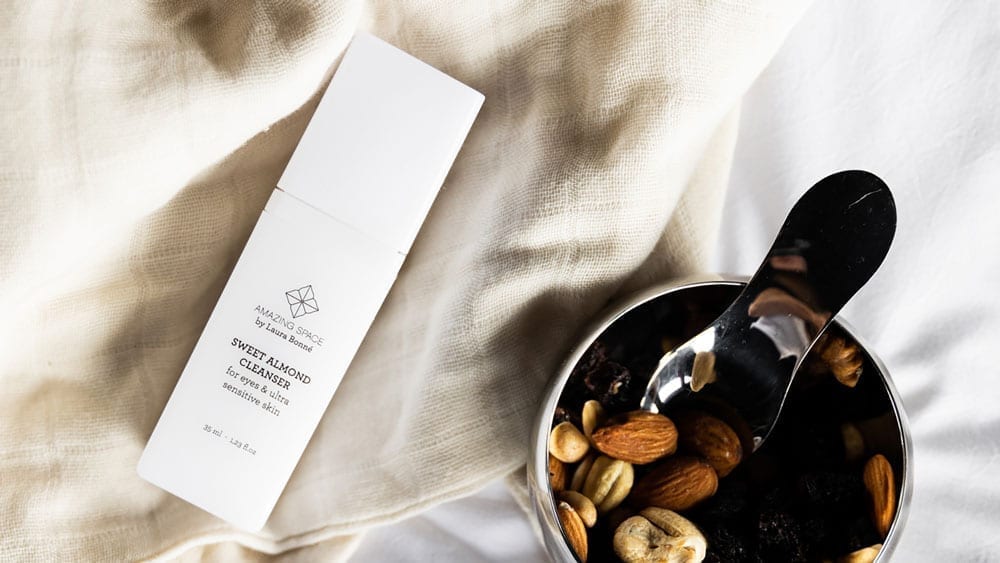 Follow the Japanese beauty ritual of cleansing with oil and water to nurture a beautiful complexion and smooth skin. Massage oil (for example coconut oil) into the skin to loosen any grime or pollutants then wipe off using a warm, damp cotton wool pad. Quickly follow a splash of cold water to close skin pores. Try Sweet Almond Cleanser from Amazing Space with sweet almond and evening primrose oil to cleanse the face and delicate eye area.
Dry skin can be improved by taking 2 capsules of fish oil daily. Fish oil works from the inside to provide nourishment and lubrication to the skin. Always choose organic and tested free of heavy metals. Try for example Multi-omega which includes omega 7, from Amazing Space.
Blemished skin can be improved with vitamin A and zinc, and is often made worse by too much dairy, sugar, cocoa butter and spices in one's diet.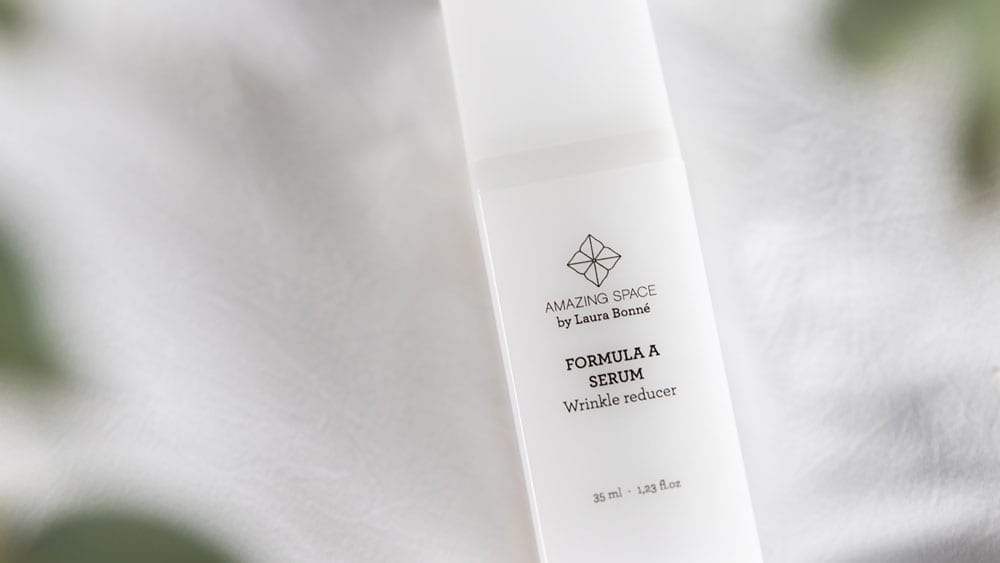 Vitamin A strengthens skin tissue and keeps the skin elastic and young. Found in liver, fatty fish and egg yolks.
Vitamin B repairs and rebuilds the skin as well as strengthens hair and nails. Found in fish, almonds and vegetables.
Vitamin E strengthens the skin's defense against cell degradation and free radicals from the polluted air around us. Found in nuts, seeds and fish.
Vitamin C stimulates the formation of elastic fibers and connective tissue in the skin and assists in the healing of wounds and injuries. Found in fruit and vegetables.
Zinc deficiency can cause symptoms such as eczema, blemishes or oily skin. Found in meat, pumpkin seeds and nuts.
Bags under the eyes can be relieved with cold chamomile tea bags or cucumber slices. Apply and leave for 4-5 minutes. Try Botanical Beauty-Pads from Amazing Space.
Banana face mask – Mash a banana together with 4 tablespoons of honey to create a mask to hydrate and nourish dry skin in winter. Try Cream & Honey Face Mask from Amazing Space to nourish, soften and tighten skin pores.
Cucumber face mask – Blend half a cucumber with 4 tablespoons of natural yoghurt to create mask which hydrates and cools the skin in summer. Apply to the skin and leave for 10-15 minutes. Try Cool Cucumber gel from Amazing space with cucumber, aloe vera and mint.
Colds can be alleviated with fresh rosemary and sage oil lightly sprinkled on a pillow or handkerchief. These work as both an antiseptic as well as to clear the airways.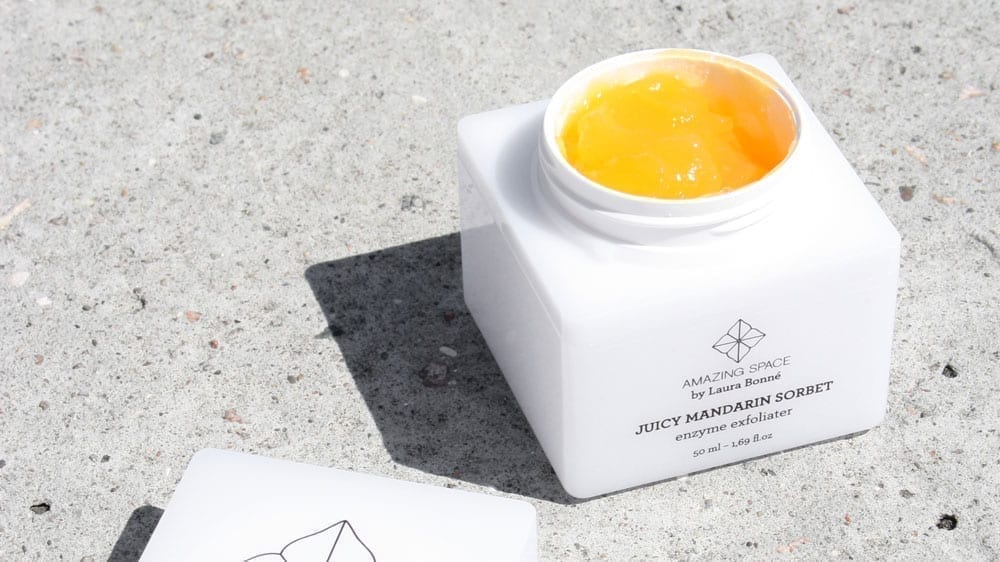 Papaya face-peel – Fresh papaya can be used as an alternative to hard grain or kernel exfoliators which can sometimes irritate the skin. Mash or blend the fruit, then apply to the skin and leave for 10-15 mins. Papaya contains enzymes which releave the skin of dead skin cells. Try Juicy Mandarin Sorbet from Amazing Space with enzymes that exfoliate the skin.
Tiredness can be response to too many toxins in the body. The way you sleep can affect your appearance. Sprinkle a small amount of lavender oil on your pillow or massage the soles of your feet with the oil before bedtime. Lavender oil affects and relaxes the nervous system. Ensure you get enough sleep, as it is during rest that your body's cells can regenerate. Try also Beauty Sleep Mask from Amazing Space which works enchantingly during the night's sleep.
Laugh and smile at least 3 times a day. Laughter and smiling releases endorphins in the body which reduce stress and make you feel good.
Fresh breath can be boosted with one drop of mint essential oil applied to the toothbrush whilst brushing. Fennel seeds or parsley seeds can also neutralize unpleasant odours. Healing Mint Balm from Amazing Space can be applied to the lips and both tastes and smells like a fresh mint pastel.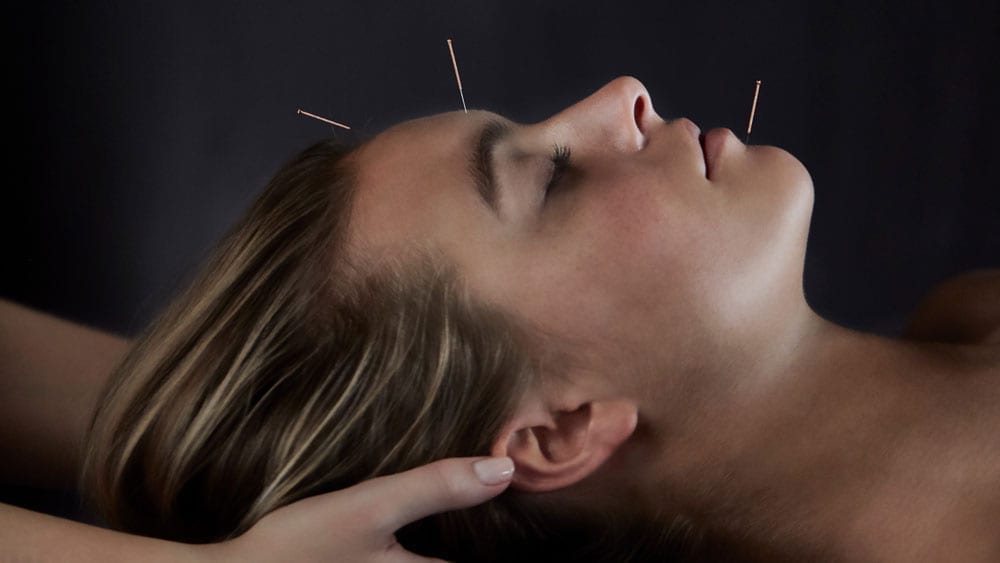 As an alternative to injections of toxins and cosmetic fillers, is frequent facial massages that relaxes the skins surface and helps smoothing lines and wrinkles without neurotoxins. Try the Non Tox facial treatment which includes acupuncture and connective tissue massage to smooth wrinkles and tighten the skin.
White teeth can be achieved without chemical cleaning at the dentist by regular brushing with sea salt.
Reducing wrinkles can be achieved by wearing sunglasses. Wearing sunglasses allows your facial muscles to be more relaxed despite bright sunlight.
A face scrub made with oatmeal and rosewater can be massaged into damp skin to remove dead skin cells. Use weekly for a beautiful complexion and soft skin. Try also mild Butter Polish from Amazing Space.