It is right now that your skin care routine is being put to the test. It is cold outside and dry indoors, so the skin needs care, so as not to look sad and lifeless. With the help of wonderful care rituals, you can protect, moisturize, and refresh the skin and achieve a renewed glow. Here, we guide you on how your skin can go from winter dull to winter fresh.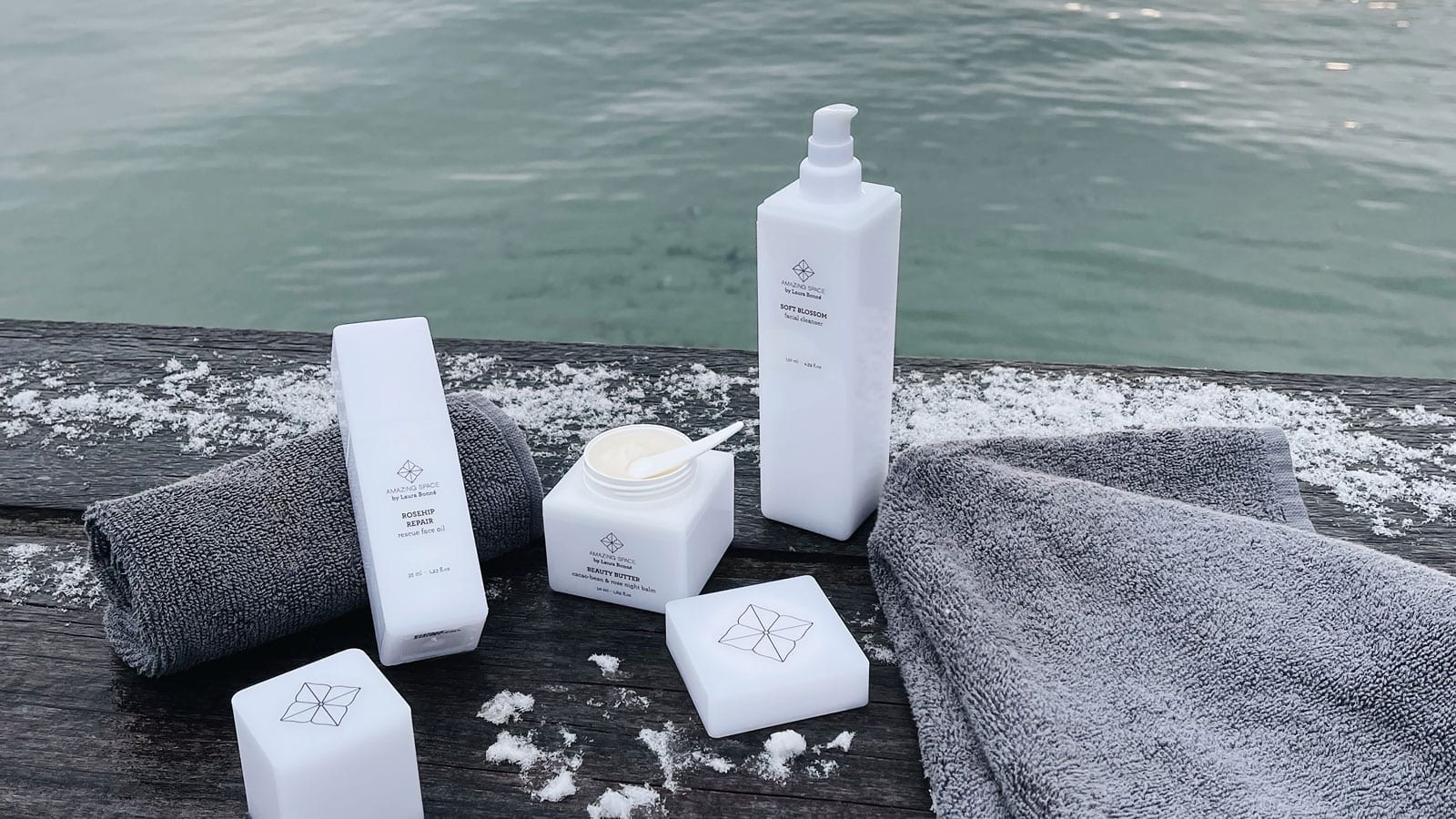 CLEAN
CLEAN WITH SOFTENING OIL OR BUTTER
Use a mild daily cleanser without harsh soap substances, so as not to degrease the skin. The cleansing oil Sweet Almond with evening primrose helps to keep the skin's own moisture level intact. Or try the nourishing Shea Butter Cleanser that melts on the skin and nourishes with 10 emollient vegetable oils while cleansing for dirt, grease, and makeup.
TONING
SOFT BLOSSOM BOOST GIVES MOISTURE
Complete the cleansing with a toner that causes the pores to contract and, at the same time, moisturizes the skin's surface. Try Blossom Boost with soothing hibiscus and jasmine. Also use the toner as a moisture booster at any time of the day, and especially if you are in a dry indoor climate. Use it over makeup, to soften and fix beautifully.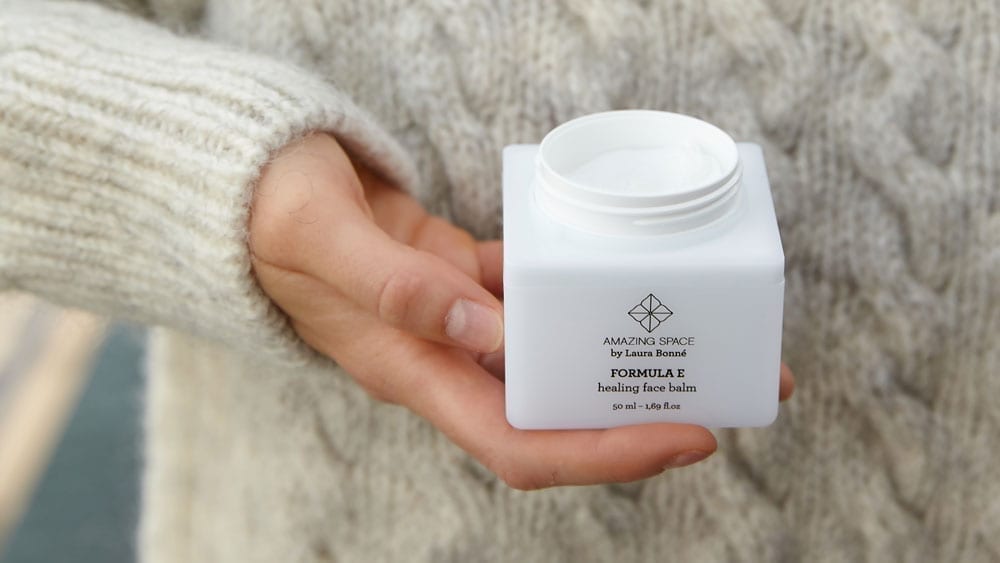 NUTRITION
ROSEHIP REPAIR IS A WOOLEN UNDERGARMENT FOR THE SKIN
The healing, soothing and super nourishing vitamin-rich oil for face and neck acts as an insulating wool undergarment for the skin in the cold weather. Apply a few velvety drops of Rosehip Repair oil in a thin layer under the cream to retain moisture and balance delicate, blushing skin.
PROTECTION
MULTI-CARE FORMULA E – HEALING FACE BALM
Formula E is a winter climate cream that acts as a multi-protective coat on the skin in the cold weather and counteracts both cold and frost damage. Peptides tighten and erase lines and wrinkles along with vitamin F, which creates fullness in the skin's structure and prevents skin redness and vascular rupture. Aloe vera and vitamin E moisturize, heal, and repair the skin. The cream has multi-care properties and is therefore recommended both morning and evening in the cold weather.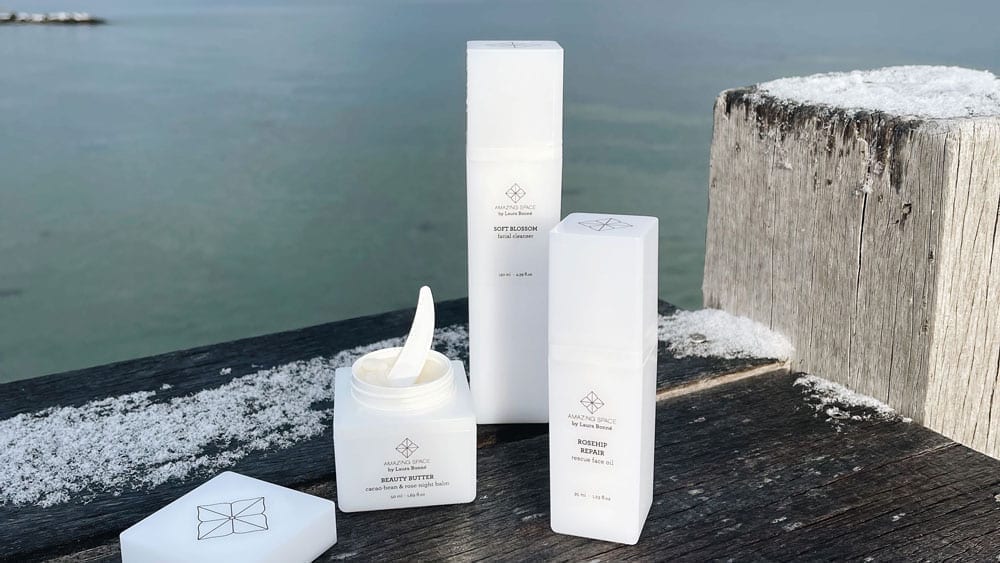 MOISTURE CURE
MOIST EXPLOSION AMPULLER WITH MOISTURE AND FILLER EFFECT
Moist Explosion is a moisturizing treatment for the skin, which consists of 10 ampoules with pure hyaluronic acid and filler-like cotton extract, which smooth and moisturize the skin. After cleansing, use the ampoule on the face, eyes, neck, and chest as a ritual treatment for 35 days. Experience an instant smoothing, calming and anti-inflammatory effect on flushed, reddened, and exhausted winter skin.
FIRST AID
HEALING MINT BALM FOR DRY CRACKED LIPS
Healing Mint Balm is a delicate balm of plant butter for dry or chapped lips, dry cuticles and small wounds and scratches. It can also be dabbed on as extra protection against vascular rupture on delicate cheeks in frosty weather. The Japanese mint balm is both healing and super emollient and has a fresh scent and taste of mint.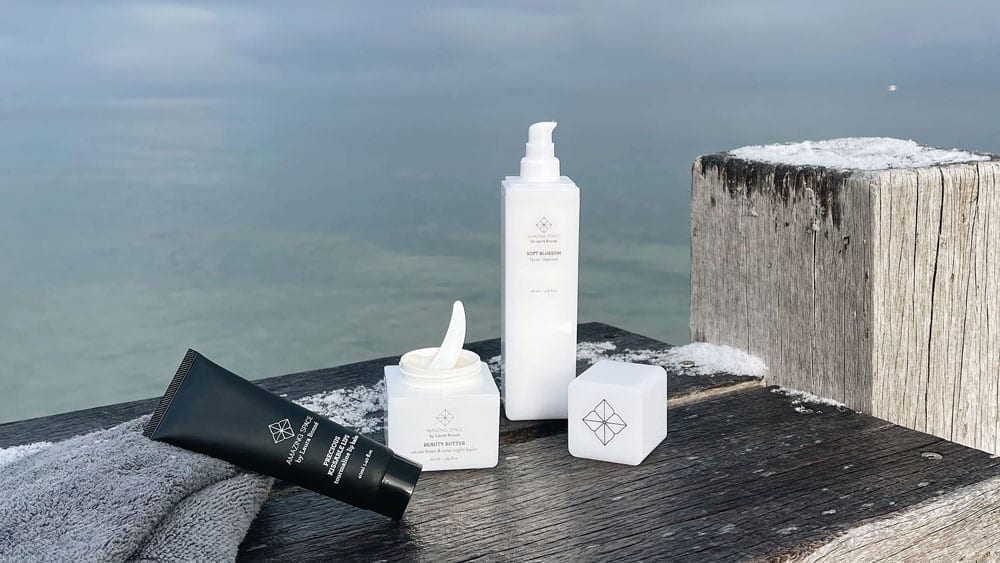 GOOD SPA ROUTINE
WEEKLY HOME SPA IN JUST 15 MIN.
A good routine for dry and tired winter skin is to spend 15 minutes, twice a week, taking advantage of the time while you sleep. Exfoliate your skin in the evening in the bath, then apply a nourishing night mask that works overnight.
EXFOLIATION
RENEWED GLOW WITH BUTTER POLISH
Exfoliate the skin twice a week with nourishing Butter Polish that polishes the skin free of the sad film of grayish skin cells. At the same time, the microcirculation is stimulated, and the skin is left with a fresh and renewed glow.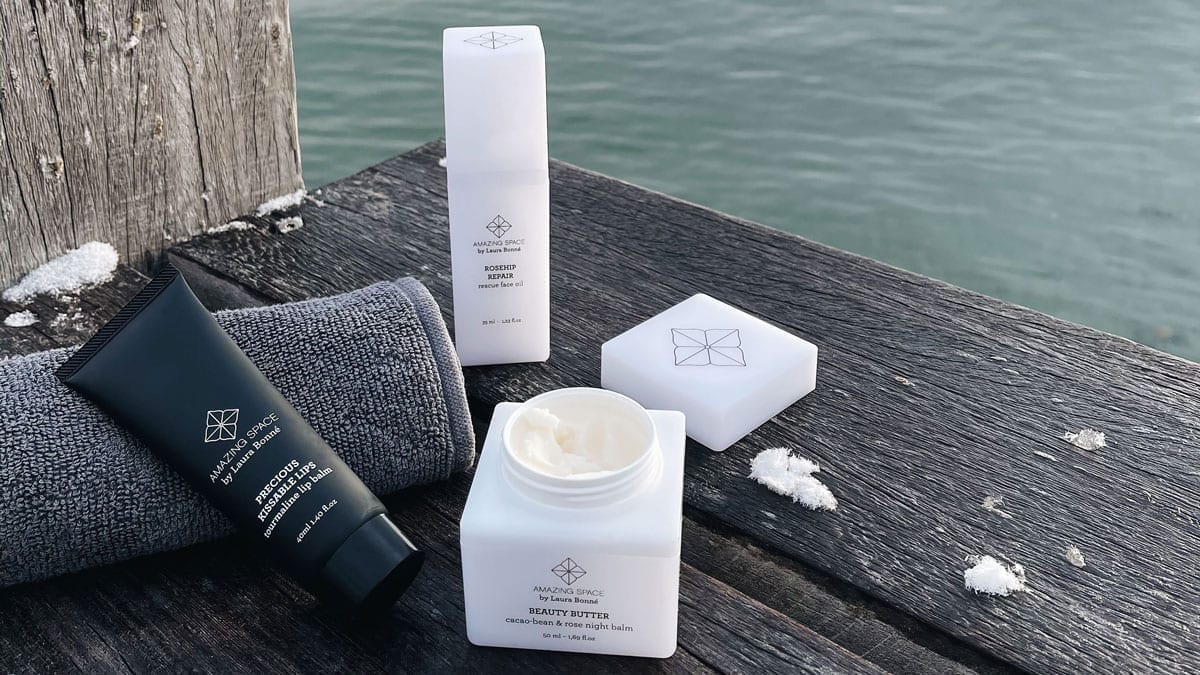 NIGHT MASK
SMOOTH OPERATOR MASK REBUILDS DURING THE NIGHT
Super nourishing mask rich in 10 vegetable oils and Q-10 enzymes that refresh, oxygenate, and renew the skin's glow. Omega fatty acid 7 from sea buckthorn is regenerating, nourishing, and rebuilds the skin's barrier while erasing tired lines from dryness. Sleep with the Smooth Operator mask on 2-3 times a week.
BODY CARE
SOFT OBSESSION IS THE BODY OIL FOR EXTRA DRY SKIN
Treat your body's skin to a delicate body oil with a silky texture from nourishing evening primrose oil. Soft Obsession penetrates the skin without being oily and is especially good for dry skin after a bath as an alternative to lotion in the cold weather. You can also use the oil in a bathtub or in a bath sponge and get a relaxing, emollient aroma bath with an exotic scent combined of rose, grapefruit and lavender.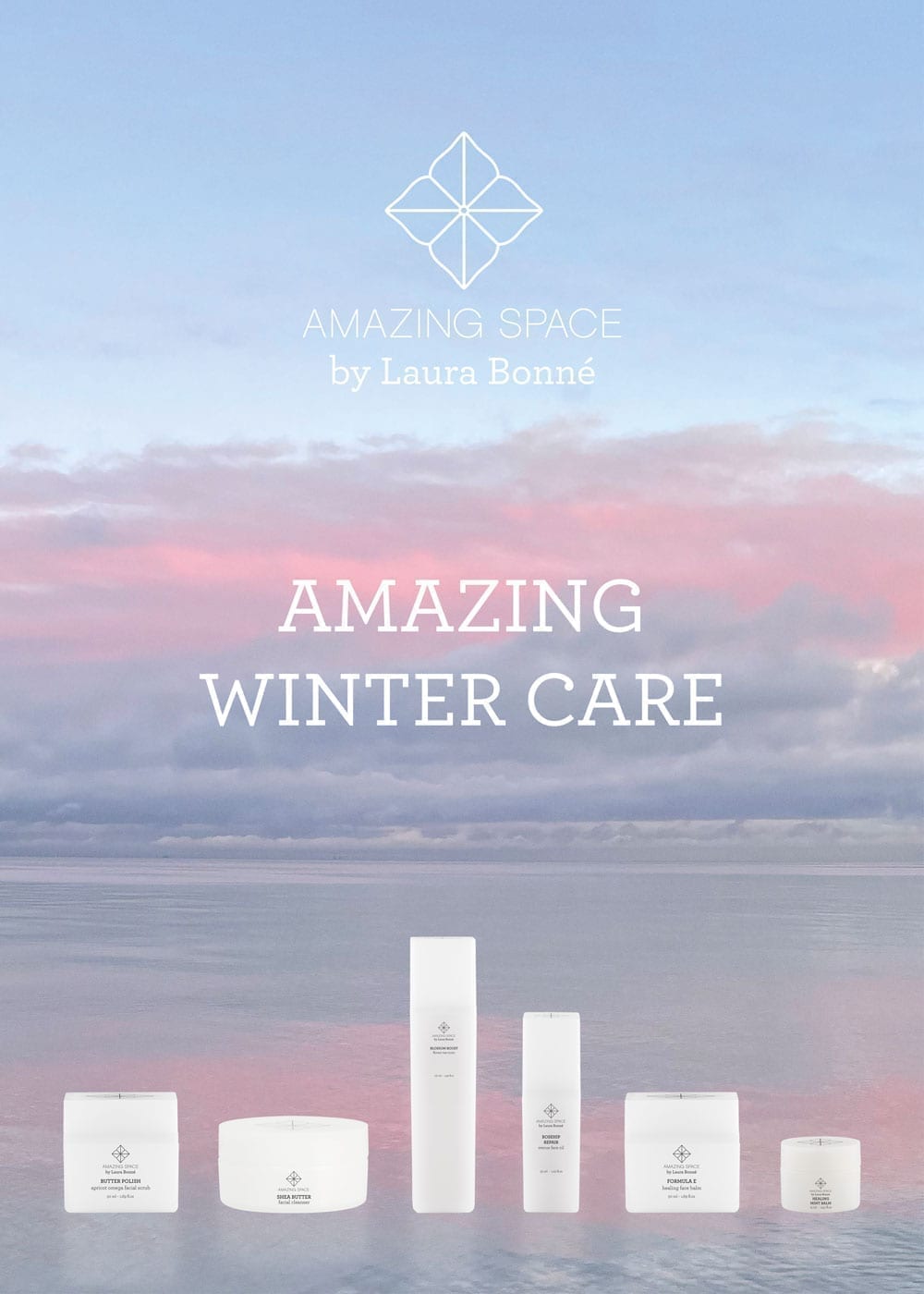 Products For Winter Dull Skin
Sold Out